Welcome to Ellinge Castle!
Let 2021 be a year of love!
Ellinge Castle has for the first time a unique opportunity to offer mini weddings at the castle in the summer of 2021. Are you a bridal couple who have had to postpone your big celebration but will still get married this summer? Bring your loved ones and get married here at Ellinge Castle with a beautiful setting for your big day! In the castle's salon, we have for many years arranged smaller weddings and the castle's other areas as well as the castle park are ideal for you who want to be photographed in a beautiful environment despite the fact that the number of guests is fewer.
In addition to getting married at the castle, it is also possible to add mingle food, dinner, overnight stays and a guided tour of Purity Distillery!
Price:
Everyday: SEK 8,000
Saturday: SEK 12,000
Included: Exclusive rental of the castle 4 hours, hostess who takes care of you and your guests, wedding in the castle or in the castle park, make-up room for the bridal party.
The maximum number of guests is 20, provided that the current restrictions allow this number.
For more information and booking please contact us at info@ellinge.se or 0413 – 599 302!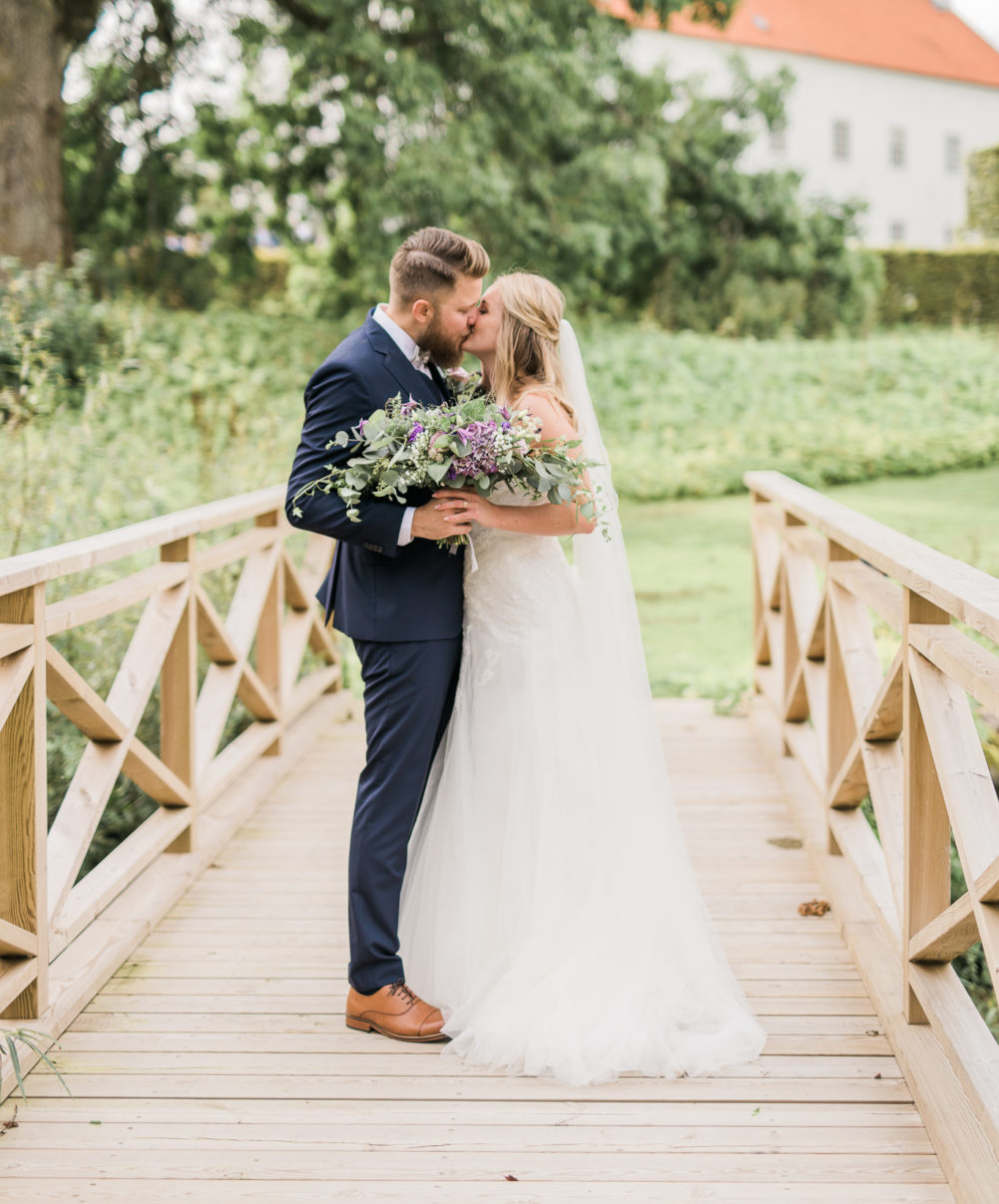 Gild up the conference, wedding party or holiday at Ellinge Castle!
Ellinge is one of Skåne's oldest manors dating from the 12th century. The castle is located in the heart of Scania – only 5 minutes from Eslöv, 30 minutes from Malmö and 45 minutes from Copenhagen. Inside the whitewashed walls, we arrange conferences, romantic weddings, festive parties and exclusive dinners according to individual wishes. The castle has 12 overnight rooms with room for 24 overnight guests. Our party venue in the newly renovated half-timbered stable from 1732 can accommodate up to 160 seated guests.
Ellinge Castle has been owned by many well-known Danish and Swedish noble families since the 13th century and has been owned since 1950 by the Wehtje family.
In addition to event activities, the company Ellinge Jordbruks AB also conducts plant cultivation, forest management and rental of homes and premises. Purity Destillery's world-famous organic Vodka and Gin is produced on Ellinge farm.